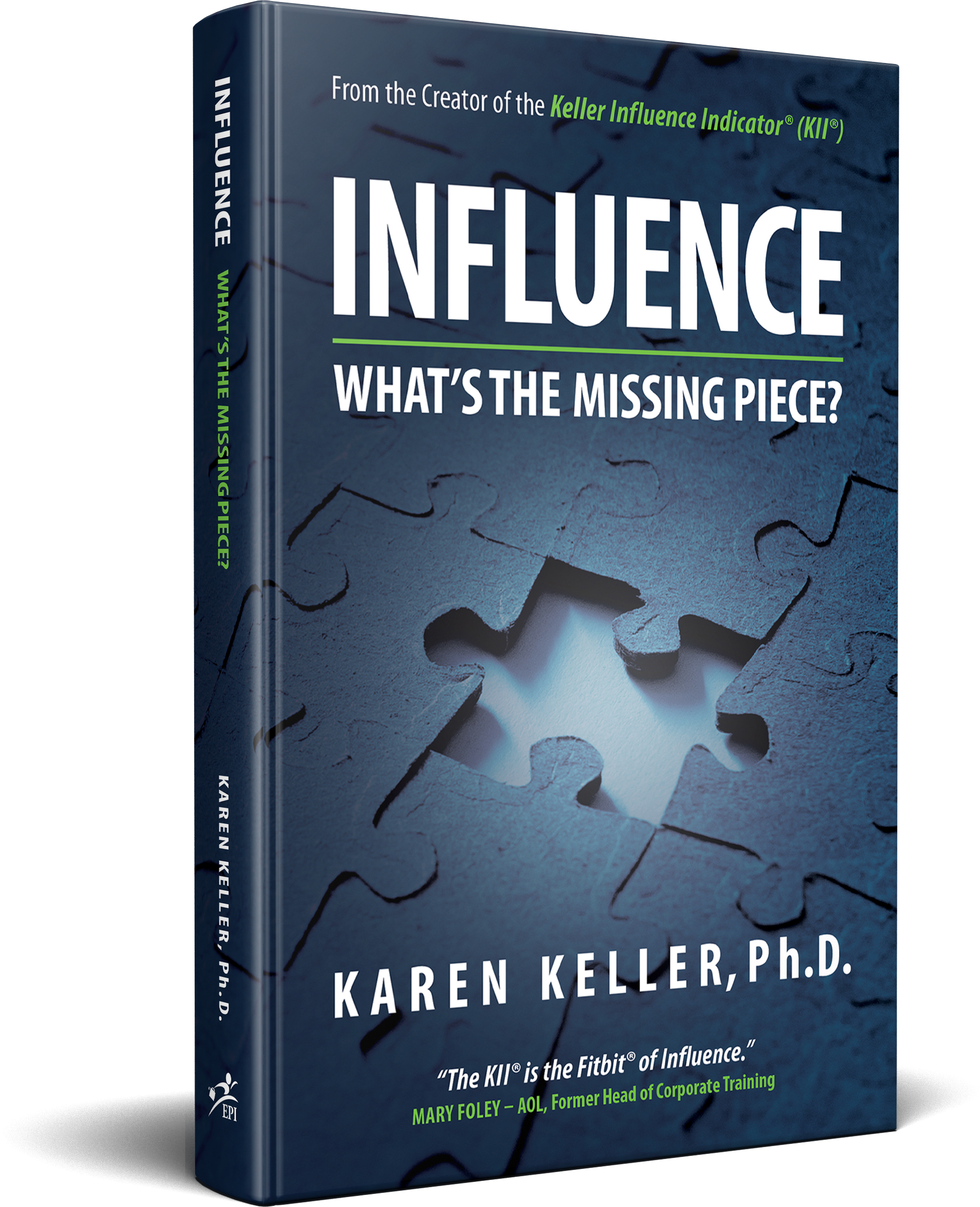 Dr. Karen Keller reveals the missing piece that all other INFLUENCE discussions leave out. For the first time ever, you can have a benchmark of your influence potential AND learn how to grow and strengthen your influence presence and abilities.
Creating real influence within you and your organization leads to:
Job and LIFE satisfaction goes up. LIFE satisfaction goes up. Organizations prosper. Culture thrives. Dr. Karen Keller, an executive coach and consultant, has devoted decades of research and experience leading to the creation of the Keller Influence Indicator® (KII®), an assessment tool and program used across the globe helping organizations and individuals stand out from the competition and have greater impact.
In INFLUENCE: What's the Missing Piece? Keller distills down the key ingredients and the steps to take to BECOME INFLUENTIAL, and it has nothing to do with your title, position or status. Every person needs to answer these three questions: Are YOU influential? Have you tried to "wield influence" and failed? Do you want to discover your INFLUENCE POTENTIAL?
We ALL can become more influential and this book will show you how.
What Business Experts Are Saying
"The KII® is the Fitbit® of Influence."
Mary Foley – AOL Former Head of Corporate Training
"From regional manager to international executive, Karen's unique blueprint carefully outlined the step-by-step process for creating high impact influence."
Lloyd Moore – Global Director Supplier Quality/Development, LEAR Corporation
"Dr. Keller built the only tool that measures influence potential, delivering spot on analysis and actionable next steps. It is light-years ahead and delivers a real-time view with a customized road map to improvement."
Lauren Porosky – Former Territory Sales Manager, PepsiCo
"Over my 29 years in corporate America, I witnessed how critical influence is to success and the foundation of your career. The Keller Influence Indicator® was a great fit for my MBA Business Communication course."
Gary Bernardez – Clemson University Business School
"Dr. Keller is an expert on all aspects of influence. This groundbreaking tool (KII®) impacts relationships from the individual to business groups globally."
Charles Vandenberg – PGA Master, Two-time National PGA Teacher of the Year
"Karen is someone who understands people and business. I consider her the very best in her field. She anticipates the objective and listens well....truly bringing significant value to the game."
Tobias W. Buck – Founder/CEO Paragon Medical Inc.
"Dr. Keller's ideas about influence are the exact opposite of what we have been taught. Dr. Keller's insights show that business success is no longer only about the bottom line, but more about the influential culture that supports the organization."
Rose Putnam – PepsiCo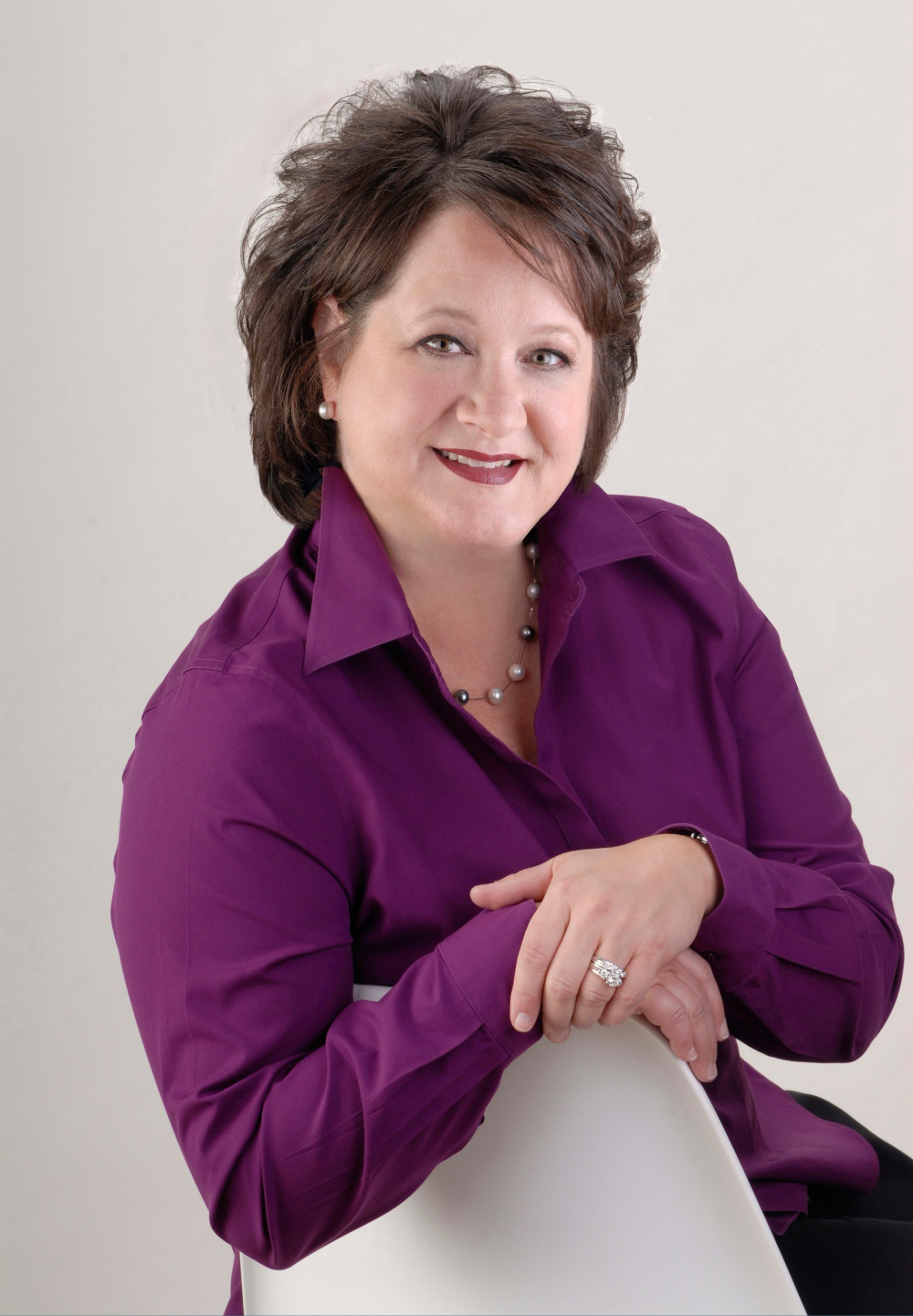 About Karen
The FIRST requirement for being an influential person in all aspects of your life is to know yourself. The second requirement is to show the world.
Dr. Karen Keller, founder and CEO of Karen Keller International, Inc., is the leading Influence Mastery expert working with clients from start-ups to Fortune 500s to increase their Influence Potential. She facilitates workshops, provides keynotes, and works privately with clients, in addition to training coaches who utilize her assessment and programs.
20 years of research and client work led to the creation of The Keller Influence Indicator® (KII®) - a scientifically validated and reliable method for the testing, analysis, and evaluation of a person's influence potential. When you discover how to leverage and maximize your Seven Influence Traits®, you BECOME MORE INFLUENTIAL, which is the key to success in every situation and relationship.
Dr. Keller's client list is extensive and includes PepsiCo, Pizza Hut, American Express, Lear Corporation, Clemson University, Purdue University, Paragon Medical, Inc., Aspen Healthcare, American Defense Industries, US Government, Rotary International, and many more across the globe.
Dr. Karen Keller reveals the keys to influence and the piece that has been missing ever since Carnegie wrote his classic influence primer. EVERYONE is born with the traits needed to be influential. The secret is knowing what those traits are, where you currently stand in leveraging those traits, and discovering how to maximize your own unique influence potential. There is a gap between simply having influence and BEING INFLUENTIAL. This book closes the gap and gives you the keys to unlock and increase your level of influence - leading to lasting success and much deeper personal and professional satisfaction. True influence starts here.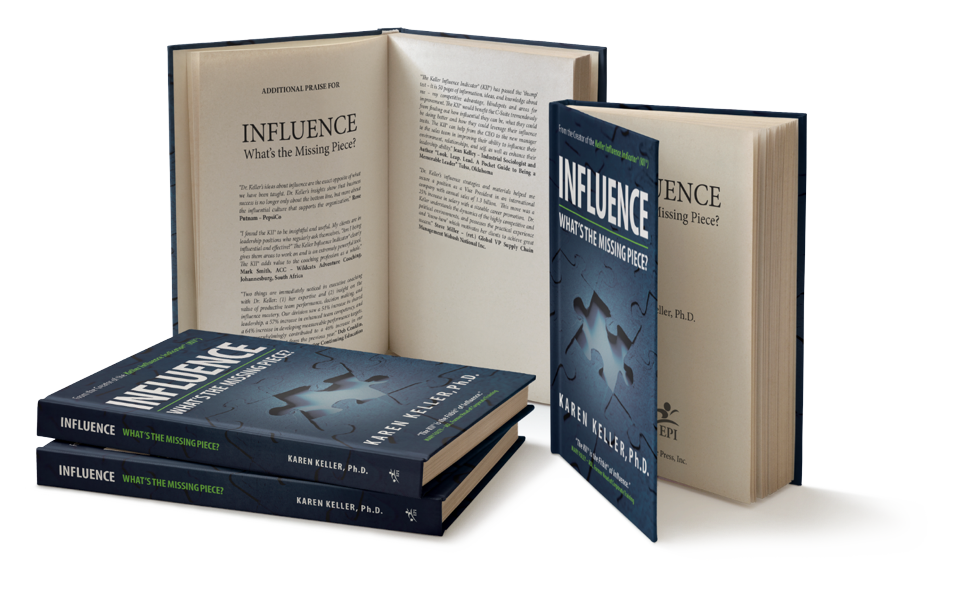 For Bulk Orders
If you are serious about finding your Influence Potential and becoming the most influential person you can be, then Influence: What's the Missing Piece? was written for you.
This is a great opportunity to gift yourself and those you know who have influence potential.
Wishing you joy on your path to discovering your own influence, thank you for all your support.
—Karen Keller